Plant Selection Consultations. Helping you select plants that have your garden looking good all year.



As a Garden Stylist I specialise in helping you select plants that will complement your home and have your garden looking good all year whether it is:

~ new or you are renovating
~ small courtyard or large acreage

Plant Selection Consultations include discussions regarding:
* Plant structure, foliage colour and shape as they will have your garden looking good all year round.
* Consideration for the inclusion of Fruit trees and Herb gardens.
* Low water use and Low maintenance gardens.
* Possible need for children's play areas and garden sheds.
* Water features, BBQ's etc which enhance your outdoor spaces.

Engaging a freelance Garden Stylist does not restrict plant selection availability due to retail nursery plant growers.

Harmonising your outdoor and indoor living rooms achieves interactive completion of your home and garden which will add additional lifestyle pleasure and enjoyment to you and your family while also having potential of increasing the value of your property investment.

If selling your home the inclusion of healthy outdoor living rooms help entice prospective new owners to purchase your property.

2 hour consultation usually allows enough time for you to receive a hand drawn design along with a list of plants suggested. Fees will depend on design location. Please contact us for a consultation quote.
(Additional hourly costs for larger properties)






Plant purchase, delivery and planting can also be arranged. enquiries

Ask how you can reduce your personal heating and cooling costs with the correct positioning of shrubs and trees which will reduce summer heat while allowing in the winter warmth?
Simple and very effective technique which is currently under valued energy rating saving.

LOVE AND NURTURE YOUR ENVIRONMENT
Our environment plays a huge role in our emotional wellbeing therefore creating tidy, fresh and healthy gardens will assist in your own personal wellbeing. Inner Peace Rooms
Below are photos of some gardens styled.
Before & After Garden Stylist
New Garden with artificial grass
Side view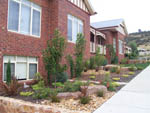 Re-vamp and add value to your home or business!!

After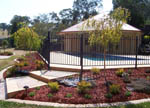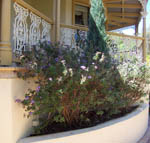 Before & After
Before & After