Promoting and coordinating events and programs which help lift the spirit of individuals and communities.
RELAX ~ UNWIND ~ ENJOY

PTSD Education is critical in breaking down the stigma and helping people identify the early warning signs!
Picking up The Peaces has designed an effective training and delivery package.
The PTSD Education and Literacy program is currently being delivered to emergency service personnel locally here in Canberra with current plans to roll it out nationally. They are aimed to educate members from high-risk organisations, such as our Police, Fire and Rescue, Ambulance, Rural Fire Service and the State Emergency Service, or any organisation that is at risk of its employees being exposed to potentially traumatic experiences. more info

JACQUI CLUNE ~ SINGING ~ HALLELUJAH

listen to more @www.jacquiclune.com
LAUGHTER IS RENOWNED WORLDWIDE TO BE THE BEST MEDICINE: Australian's are renowned for our unique sense of humour and ability to laugh at ourselves. It is a cultural technique from our heritage which helps us to lighten our mood; lift our spirits; calm ourselves down and brings us together; a strategy used to help limit our negative thought patterns while facing life's greatest challenges. Therefore during 2012, 2013 and early 2014 Spirited Events held several light hearted gatherings with the intent that they help lift the spirit of communities which we believe is very beneficial to communities' health and wellbeing. Within these events we helped raise awareness of 'Autism' along with supported many other local community groups.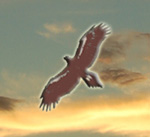 SPIRIT OF COMMUNITY
Community Wellbeing Events / Programs
Unwind Your Body & Mind
Emotional ~ Relaxation & Happy gatherings

Physical ~ Exercise and/or Relaxation Therapies

Environment ~ Clean, Happy & Healthy homes, workplaces and outdoor locations.